Another Year of Devour has come to an end and once again proven to be our favorite culinary event in the valley. Each year we are overwhelmed with all the hard work put in by the chefs and their staff to create not only outstanding dishes but stunning presentations as well.
Here are the offical results:
Saturday
Excellence in Presentation: Jared Porter, Clever Koi, Chilled Scallop Sno Cone
Excellence in Innovation: Taylor Domet, True Food, Torched Avocado Cucumber Noodles, Asian Mushroom, Turmeric Ponzu, Albacore Tataki Pickled Ramp, Fava Bean, Smoked Garlic, Chimichurri
Excellence in Taste: Tamara Stagner, Helio Basin Brewing Company, Smoked Bison Taquito with Squash, Corn and Bean, Corn Tortilla with Epazote Cream
Sunday
Excellence in Presentation: Aaron Chamberlin, St. Francis, "Caulipops"
Excellence in Innovation: Jada Shiya, Churn, Banana Split on a Stick
Excellence in Taste: Jason Atford, Roka Akor, Pork Short Rib, Black Garlic Miso, Pickled Grapes, Radish    Fresno Chili Goat Cheese Macaron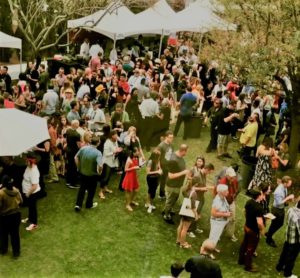 WhereShouldWeEat.com Top Picks:
After spending two full days at Devour Culinary Classic and sampling more than 40 bites EACH day, we decided to pick OUR favorites. We have narrowed it down to 5 from each day.  Leaving the fancy technicalities to the judges we based our decisions purely on taste.  Both "He" and I came to a mutual agreement on these 10 favorites. Enjoy!
DAY 1: Saturday
Desert Rose Steakhouse, Pizza & Gastro Pub: Cheese Stuffed Bacon Wrapped Shrimp w/Jalapeno Aioli.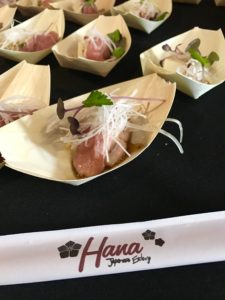 Hana Japanese Eatery: Smoked Duck.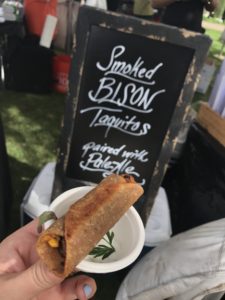 Helio Basin Brewery Company: Smoked Bison Taquito w/Squash, Corn and Bean in a Corn Tortilla topped with Epazote Cream.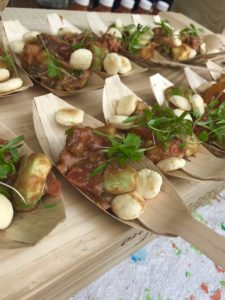 MATCH Cuisine & Cocktails: Maine Lobster, Hass Avocado, Heirloom Tomato, Young Coriander, McClendon Citrus.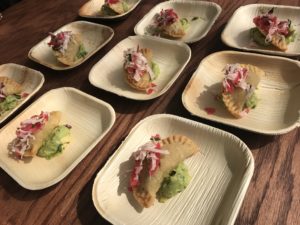 Sierra Bonita Grill: Pork, Short Rib and Wild Mushroom Empanada w/ Horseradish Cream and Micro Greens
DAY 2: Sunday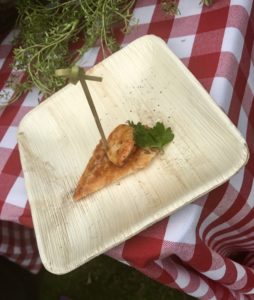 Café Tranquilo: Shrimp Sofrito w/Manchego Toast.
C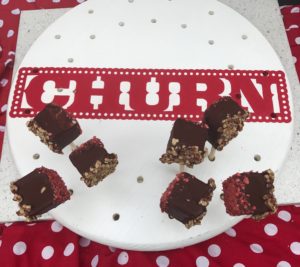 hurn: Banana Split on a Stick.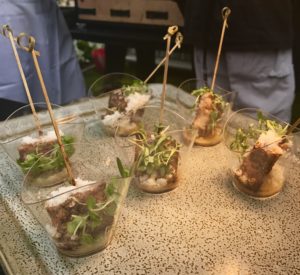 Deseo: Kurobuta Pork Belly Anticucho w/ Aji Panca, Den Miso and Chicharron de Camaron.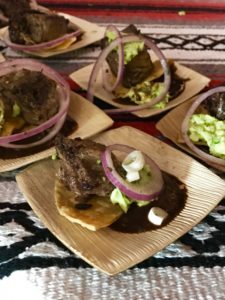 Elote Café: Smoked Beef Brisket w/ Chile Negro and Guacamole.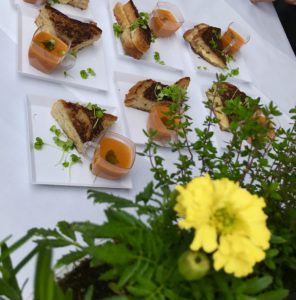 House Of Tricks: Smoked Tomato Soup with Herb Oil and Sherry Reduction paired with Crusty Noble Bread Grilled Artisan Cheese with Foie Gras.